Featured Subaru Ascent Inventory near Durham - Raleigh
Stand Out on the Road in the Alluring 2022 Subaru Ascent Onyx
The 2022 Subaru Ascent already has a slew of appealing traits, but the all-new Onyx edition takes styling to a whole new level. And while the new Subaru Ascent Onyx mainly stands out for its many design upgrades, it also still performs at the high levels you expect from this iconic Subaru SUV. So, if you want a versatile, three-row SUV outfitted with stunning, eye-catching styling details, then you'll want to check out the 2022 Subaru Ascent Onyx at our greater Raleigh Subaru dealership.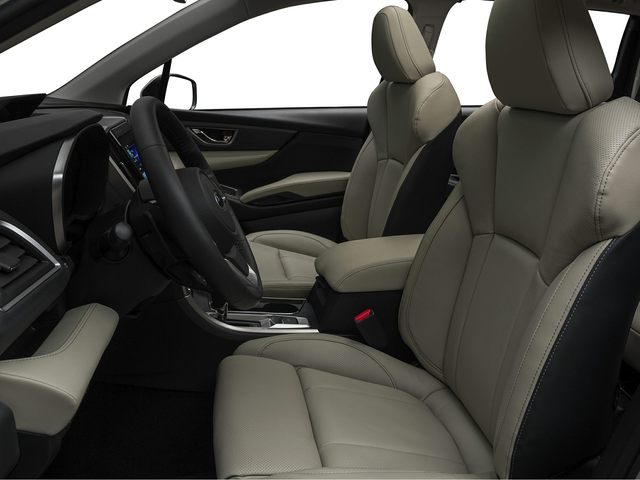 An Enhanced Interior
When you invest in the 2022 Subaru Ascent Onyx, you can expect major upgrades in the cabin. Subaru decided to make the Onyx edition blacked-out inside, a trend that seems to be picking up in popularity lately. The sleek, dark tones that cover most surfaces inside this cabin result in a modern and somber vibe that you're sure to enjoy each time you set out for an adventure in your Ascent.
Not only is the color scheme appealing in the new Ascent Onyx, but you'll also get to experience the durability and attractiveness of the included water-resistant, synthetic leather upholstery. The upgrade from cloth seats to synthetic leather is yet another bonus of choosing this trim, and you'll appreciate the added durability after a day of exploring outdoors. Plus, this unique trim comes with upgrades like a heated steering wheel, a power liftgate, and keyless ignition.
This Exterior will Turn Heads
While the new Subaru Ascent Onyx has a well-crafted interior, its exterior design is equally attractive and will undoubtedly draw attention as you roam the streets. One of the first details you and bystanders are sure to be drawn to is all the dark-toned exterior trim elements, which gives this new Subaru SUV a formal and high-end vibe. Furthermore, this trim package comes with blacked-out badging on the outside, another unique feature that adds to this beautiful exterior.
This special edition Subaru Ascent also comes with blacked-out 20-inch wheels that add even more appeal to the dark exterior design. And when you feel like taking the path less traveled, you'll be glad you're in the 2022 Subaru Ascent Onyx. This new model comes with over 8 inches of ground clearance so that you can confidently traverse jagged, uneven terrain.
Dynamic Performance
There's no doubt that one of the more significant appeals to the 2022 Subaru Ascent Onyx is the attractive design upgrades. However, you can still expect the same versatile, reliable performance Subaru vehicles are known for. Thanks to a powerful turbocharged four-cylinder engine and an incredible standard all-wheel-drive system, you'll always feel peace of mind when setting out for a journey in your new Subaru Ascent Onyx.
Many High-Tech Features
Another bonus of choosing the 2022 Subaru Ascent Onyx is that you'll get to enjoy all sorts of innovative tech features while riding in style. For instance, the dash houses an intuitive 8-inch touchscreen infotainment system that includes multiple convenient features. Additionally, this trim has a long list of standard safety features that will help ensure many successful outings. With so many cutting-edge technologies wrapped in a blacked-out Subaru Ascent, you're bound to have a blast each time you hit the road.