The 2023 Subaru Love Promise Community Commitment Award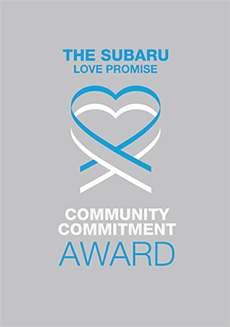 We've been nationally recognized for our dedication to our community and the Subaru Love Promise.
We're honored to receive the 2023 Subaru Love Promise Community Commitment Award. This award nationally recognizes Subaru retailers who are making the world a better place while demonstrating an outstanding commitment to supporting passions and causes in local communities. These efforts are focused in important areas such as the environment, community, health, education, and pets.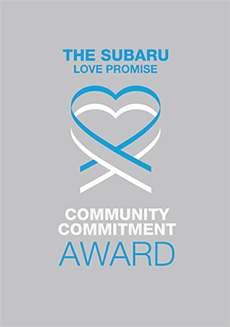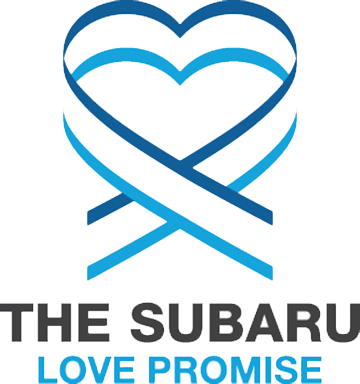 What is the Subaru Love Promise?
Subaru and our retailers believe in making the world a better place and the Subaru Love Promise is our vision of respecting all people. This is our commitment to show love and respect to our customers and to work to make a positive impact in the world.
How is Hendrick Subaru Southpoint dedicated locally to the Love Promise?
Our Love Promise can be seen in various partnerships with local charities and non-profits. We're grateful for the opportunity, not only to be a part of our community, but to serve it as well.
PTA Thrift Shop, Chapel Hill/Carrboro Public School Foundation
United Way of the Greater Triangle, Chapel Hill/Carrboro Meals on Wheels, Habitat for Humanity of Orange County, Compass Center for Women and Families, Chapel Hill Senior Center
Family House at UNC Hospitals, UNC Lineberger Comprehensive Cancer Center, Duke Cancer Institute, Duke Cancer Patient Support
Love Promise Stories from Hendrick Subaru Southpoint
Subaru and Hendrick Subaru Southpoint believe in making a positive impact on the communities in which we live and work. We uphold that belief through our Love Promise Community Commitment. Every month, we select inspiring stories from customers and partners from around our area who strive to support our collective commitment and feature them here
Thank you for Sharing the Love, Hendrick Subaru Southpoint. - Whitney Z
We just received a $3,000 check from the Subaru Share the Love Event in which we partnered with Hendrick Subaru Southpoint and ASPCA to waive adoption fees in October of 2022. Paws4ever will use these funds to continue to rescue pets from county shelters, pay for medical needs and provide the supplies, enrichment and love each pet needs as they await their forever home at Paws4ever. Thanks to Hendrick Subaru Southpoint, pets like James can have a second chance at life and receive much-needed medical care. James is currently receiving medication for heartworms, a serious disease that can become deadly if not treated, and will also get his cherry eye removed, which will prevent further damage to his eye and improve his quality of life. Thank you for helping us continue our important mission to save animal lives and bring pets and people together, Hendrick Subaru Southpoint!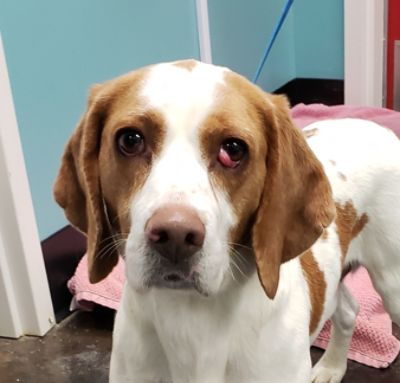 ---
Dreaming Big! - Benay H
Book Harvest's 12th annual Dream Big Book Drive was a massive success, and we are so thankful to Subaru for their support! This was the FIFTH year Subaru supported this event, which has enabled us to make it bigger and better each year. Book Harvest's Dream Big Book Drive honors the legacy of Dr. King, whose invocation to serve continues to inspire and galvanize the community. This annual event invites everyone to help all children realize their big dreams by ensuring they have an abundance of books to spark their imaginations and build their brains. Community members are invited to bring donations of new and gently used children's books to the event, which are later made available to families in Durham and beyond through Book Harvest's many programs. This year's Dream Big Book Drive was a beautiful celebration of books, community, and equality for all! There were special moments shared with family and friends, thousands of books donated and harvested, and cherished memories made. Over 20,000 books were donated in just three hours, bringing the Dream Big 2023 total to over 50,000 books (and counting!). An estimated 2,000+ people were in attendance and 1,525 books were taken home by children and families (because we bring FREE children's books wherever we go!). Seeing the faces of so many of our beloved community members reminded the Book Harvest team why we do this work, and why it's so important to get books into the hands, homes, and hearts of all children. We see the joy of books come alive year after year on MLK Day, when hundreds gather to help realize our vision of a world in which reading, learning, and access to information are considered rights, not privileges – so that all children can thrive. Thank you to Subaru for supporting us in all we do, and for DREAMING BIG with us!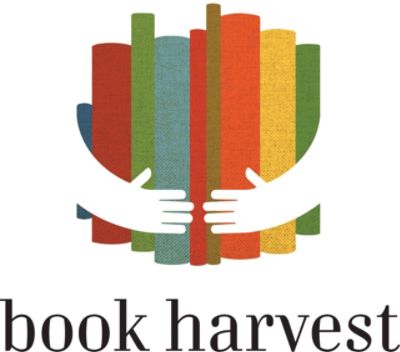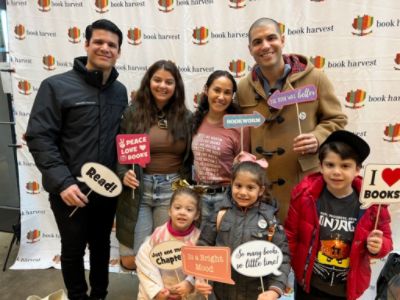 ---
Customer Experience- Nicole Tran - Poonam N
I can't compliment enough how easy this experience was for me, Vincent and William Priest was absolutely pleasant to work with. I was shopping for an Outback for our growing family. Getting the vehicle how I wanted wasn't hard, getting to the price I wanted wasn't hard and neither was getting what I wanted for my trade in. We recently had a newborn, with that in mind Vincent did all he could prior to us arriving so we wouldn't be there too long with a new baby. Upon arrival our baby got a stuffed animal and a card signed by the staff congratulating for her birth. It was the epitome of what customer service should be. I couldn't be any happier, buying from Vincent was the best choice.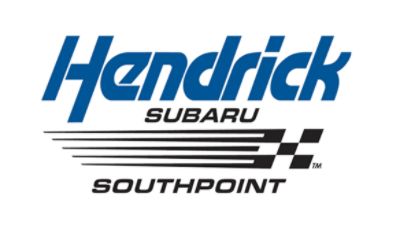 ---
Customer Experience- Chad Mckinney - Chad M
My fiancé and I (both active-duty Navy) were traveling from Virginia Beach, VA to Nebo, NC. While passing through Durham, NC suddenly our 2015 Outback broke down leaving us stranded on the side of the road. We tried hard to find a mechanic near us, but everything was either closed or almost closed, so we had our car towed to the closest Subaru dealership (Hendricks Southpoint). We arrived just after 7 PM and they were already closed. We had our car dropped off and then sat in the parking lot coordinating a local hotel and Lyft to take us there. While we were coordinating to get a room and ride, two employees approached us and asked us if we were ok and if we needed help. We explained to them what was going on and, to our surprise, we were lucky enough to be talking to Ralph, the service manager, and Ethan, one of the sales associates. Ralph took a few minutes to explain to us what to expect from the Service and that he would be back in the morning and would personally assist us. Then Ethan, seeing that we were stranded, personally volunteered to drive us to our hotel. This was a huge help as we had our dog with us and were having a hard time finding a dog friendly Lyft. He assisted us in grabbing our bags and dog and drove us to the hotel. What an amazing young man! We had an excellent conversation with him and had our entire experience we were turned around by his kindness. Today, 7/2/22, we went back over to Subaru to get our car checked in to Service. Ralph met us, and as he said, personally took care of us and checked us in. They got us a loaner car so we could continue on our way and enjoy our 4th of July weekend while they figured out the issue! These two gentlemen need to be publicly recognized for their amazing service! Literally, if I need to buy a vehicle, I will drive the three hours from our home to come to this dealership! Ralph and Ethan had a huge impact on us and our experience! Please recognize them for their amazing service!

---
Halloween Pup Trunk or Treat - Poonam N
On Thursday, October 27th we held our 4th annual Spooky Pup Trunk or Treat event. We had a wonderful time celebrating Halloween with Subaru enthusiasts and our furry friends! Dogs and their owners had an evening full of pet-friendly spooky fun including trunk-or-treat goodies, food and drinks, a doggy kissing booth, and of course our Spooky Pup Costume Contest! We decorated the trunks of Subarus on our lot to fit the season, and everyone was able to "trunk or treat" to receive pet food bowls, dog-bone shaped waste bag dispensers, and cute dog treats. There were food, drinks, and spooky cupcakes and cookies for our non-furry friends as well. After a quick snack and photo-op at our Dog Kissing Booth, we hosted the Spooky Pup Costume Contest. This year's winner was Steve the Pirate, with his owners Bill and Susan. Steve and his owners took the Spooky Pup Grand Prize. As part of our Subaru Loves Pets initiative, we also packed a trunk full of pet food and supplies to donate to our Community Partner and local animal sanctuary Paws4Ever. In addition to all of the Halloween fun, we also enjoyed another opportunity to assist Paws4Ever with their mission to find lifelong, loving homes for pets throughout the Triangle. Thank you to all of our guests who came out to support our dealership, Paws4Ever, and the Halloween season!
---
Hendrick Subaru Southpoint Saves Pets! - Emily A
Through our Subaru Loves Pets partnership with Hendrick Subaru Southpoint, we were able to host "Fall Fur Me," a month-long waived adoption fee promotion during October. By the end of the month, Paws4ever and Hendrick Subaru Southpoint helped 31 pets find their forever homes. One of the pets adopted thanks to this generous grant is Mitzi. When Mitzi first came to Paws4ever at the end of September, she was covered in filth and terrified. With a soft bed, a grooming session, and a lot of loving care, she began to relax and her sweet personality began to show. We are so grateful to share that during the Fall Fur Me promotion funded by the Subaru Loves Pets partnership with Hendrick Subaru Southpoint, Mitzi has found her forever home. Mitzi's adopter says "She definitely is a cuddle buddy and I enjoy her company so much!" Thank you to Hendrick Subaru Southpoint for helping to bring Mitzi and her new family together! Paws4ever is a nonprofit rescue in Mebane, NC dedicated to creating and growing lifetime relationships between pets and people through adoption, training, education & care. Learn more at paws4ever.org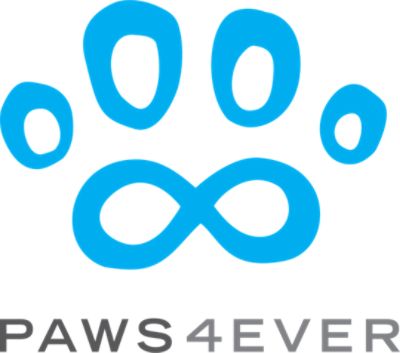 ---
Kara's Story - Whitney Z
Kara was pregnant and alone this summer. She wandered onto someone's property and made a nesting spot where she gave birth to six little puppies, all alone. With no protection from the elements and no easy way for Kara to get food, this spot wasn't the ideal environment. Like all moms and babies, Kara and her puppies needed to be somewhere safe and comfortable. The new pup family was seen and taken into the county shelter by Good Samaritans, but unfortunately the shelter was out of space. They asked Paws4ever to take in Kara and her babies, and we said yes. When we first met Kara, she was terrified. She was a great mom, and her babies were playful and social like puppies should be. But Kara was wary of people. She needed friends to show her that she was safe and loved, and that people could be trusted to help her. All of Kara's puppies were adopted as soon as they were old enough, but Kara was overlooked numerous times because of her shy nature. Paws4ever staff and volunteers spent many weeks giving Kara individualized attention, socialization and training so that she would be more comfortable around new people and environments. Everyone celebrated the moment she started to relax. When we saw her running around and playing with staff and other dogs in the yard, there may have been some happy tears. Kara seemed to really enjoy the company of other dogs, which made her more comfortable with new people. A couple looking for a playmate for their chihuahua fell in love with Kara. Her gentle nature and friendliness with other dogs made it a perfect match. Thanks to the support of Hendrick Subaru Southpoint, we were able to offer waived adoption fees during the month of October and Kara found a wonderful new home! Kara's transformation from homeless, pregnant, and terrified to finding a new forever home with a wonderful family and doggie playmate was made possible by Subaru. Thank you!

---
Eno River Fest + Hendrick Subaru - Gloria M
Subaru Loves the Earth - EnoFest partnership 2022 We are beyond happy and grateful to partner with Hendrick Subaru again this year! The EnoFest is an event that raises funds and awareness for open spaces in Durham, NC. For 43 years we've helped to create public parks and we've protected more than 7,000 acres of land. These parks are used by more than half a million people each year for hiking, canoeing, swimming, and picnicking. They provide recreation, relaxation, and refuge. The festival, NC's first Green Certified fest, helps protect the health of the land and water by protecting the Eno river and its tributaries which are the primary water supply for the area. Subaru, with a similar mindset and mission, is in sync with our goals. Subaru is focused on the earth and sustainability. This speaks volumes to our audience. We're honored to be part of the "Loves the Earth" campaign with Hendrick Subaru and glad to be aligned with such a forward-thinking company. The following photos are from the event and from the Volunteer laminate packet pickup day several weeks prior to the event.
---
Eno Festival 2022 - Poonam N
We had a joyous time celebrating the Fourth of July weekend at the 43rd Annual EnoFest! Hendrick Subaru Southpoint team is proud to return to the Eno River as a sponsor to help conserve one of our community's most well-loved natural resources. We enjoyed live music, arts and crafts, educational exhibitions, local food trucks and fun on the river! The team gave away a variety of cool Subaru giveaways to festival attendees, including fans, hats and dog bowls, all perfect gifts for a hot summer day on the river. A certified pre-owned Subaru Ascent Touring and a Subaru Forester were also on display at our sponsor tent. The Eno River Association has been working since 1966 to protect the history and resources of the Eno River, and even helped influence the decision to designate property along the Eno as an official North Carolina State Park in 1973. Enofest is the biggest event for the organization, which raises funds and resources for their land protection, education, and advocacy programs. As part of our Subaru Loves the Earth Initiative, Hendrick Subaru Southpoint is grateful of our sponsorship to the Festival for the Eno 2022. Our continued partnership with the Eno River Association gives people throughout the Triangle area a space to learn and experience the natural resources that sustain our community.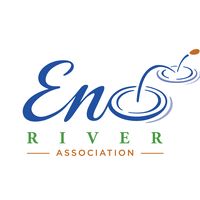 ---
"I can't wait to find out what kind of worlds the books lead me into." - Benay H
Book Harvest, a nonprofit committed to book access and literacy support, is back in schools after two years with its Books on Break program! All 14,092 K-5 students in Durham Public Schools get to choose books home at the end of the school year to read over the summer break and keep forever. A total of 67,635 children's books are being added to local home libraries in May and June 2022! One of the students received her books and wrote a thank you note that said: "Thank you for all the books. I LOVE books so much because they are like a portal to another world. When I read books it's like my mind goes into the portal and it's like I'm not even reading the book. It turns into a movie and my mind is going into a different world. I can't wait to read all, each and every, 10 of these books I got. And I can't wait to find out what kind of worlds the books lead me into. Books are amazing and are a part of my life. That's why I'm so grateful for these books. I love them. And even if I finish reading all of the books I will reread them over and over again." -Giselle Through their recent Share the Love Campaign, Subaru donated $16,450 to Book Harvest. Their generosity helps thousands of children like Giselle gain access to free, high quality, culturally inclusive books. Subaru's support sustains Books Harvest's goal of providing books for every child, support for every family, and literacy for every community. Thank you Subaru!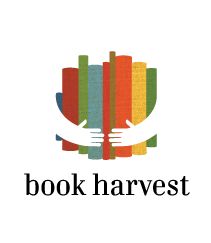 ---