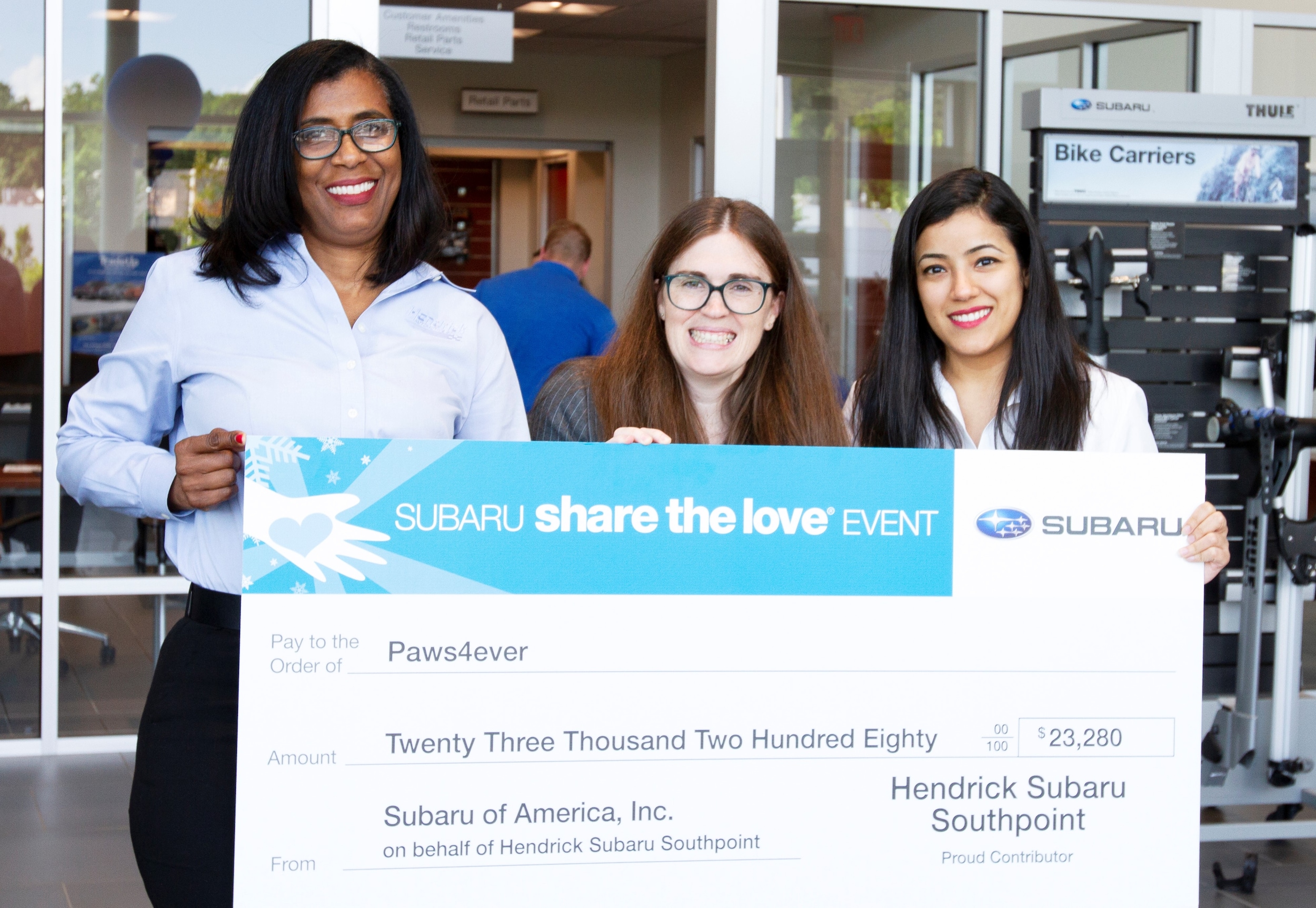 Anna Latta, General Manager, left, and Poonam Nandani, Marketing Director, right, present Paws4Ever Executive Director Kathryn Ruggeri, center, with the Subaru Share the Love Event contribution.
Every holiday season we look forward to the Subaru Share the Love Event, a special time where we donate to local and national charities for every new vehicle sold. Over 11 years, this nationwide event has raised more than $140 million! Our 2018 holiday season Share the Love donation count is finally in, and we are so proud to be presenting Paws4Ever with a generous contribution.
Pets are close to our hearts here at Subaru Southpoint, and we could not be happier to help support again this year Paws4Ever, an animal sanctuary, adoption, and training center located in Mebane, NC. Since 1962, this organization has served Orange County's animals with dignity and care, providing adoption services, veterinary treatment, and training programs to thousands of animals in need. Their pioneering approach breaks the mold of a traditional shelter, giving their animals the best quality of life possible while in their care. Even after pets find their forever homes, Paws4Ever remains a great partner and resource for pet parents, offering both on-site training and a well-stocked supply store.
Our support ensures that local animals continue to receive high quality care and assistance in finding their forever homes. Pets enrich our lives so much, and we are happy to pay forward that love and joy by supporting animals in need. We want to thank you, our clients, for participating in our Subaru Share the Love Event and for making a donation of this magnitude possible! We are so proud to have partnered with you to improve the lives of future pets in the Triangle!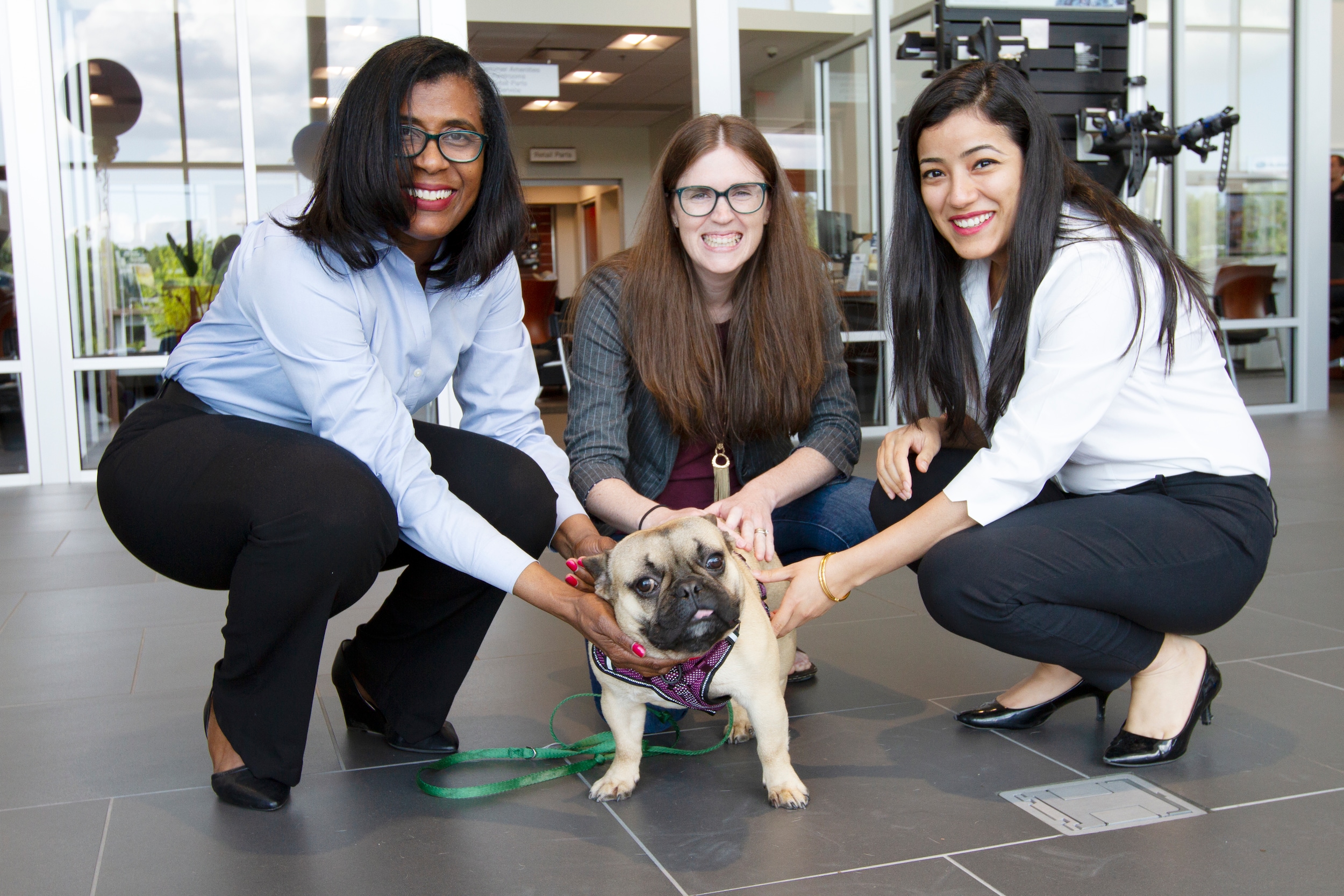 More About Paws4Ever
Paws4Ever is dedicated to creating and growing lifetime relationships between pets and people through adoption, training, education & care. For more than 50 years, Paws4Ever has been saving lives and completing families in our community. Located on a beautiful 50-acre sanctuary in rural Orange County, Paws4Ever offers an integrated approach to animal welfare and operates an animal rescue and adoption center, dog training facility, and Legacy Care program. We make a unique life-long commitment to our animals and provide programs and resources to support pet owners through every stage of their relationship.