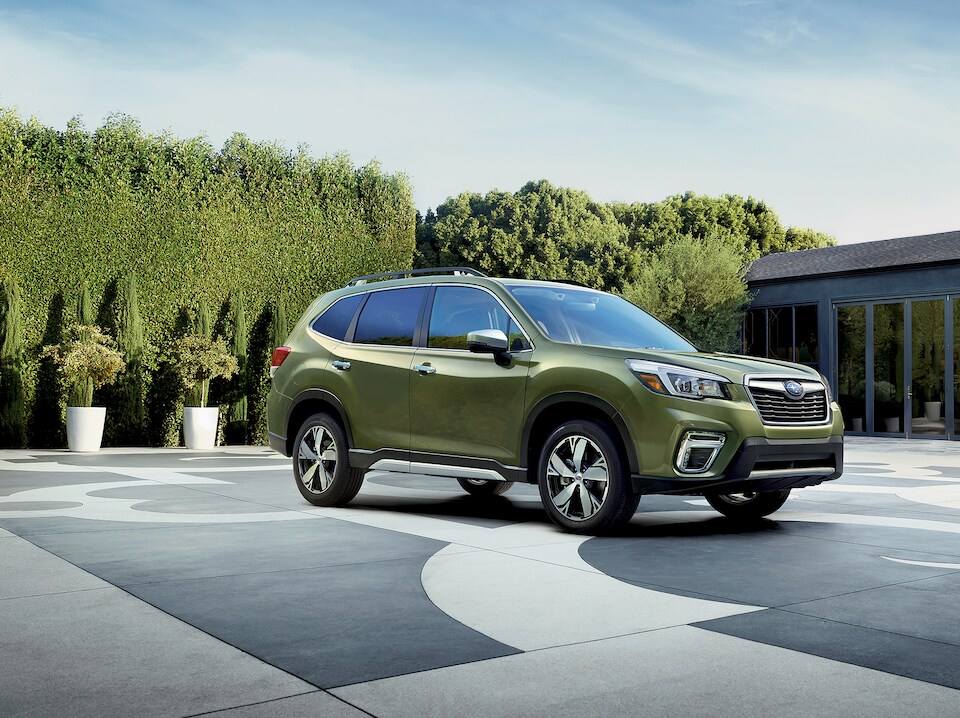 The Subaru Forester recently underwent a major redesign, with a bolder new look, aggressive styling, and a host of great new features.
But one thing hasn't changed about the Forester:
It's still one of the best choices for North Carolina families who are looking for a compact SUV.
Just today, Cars.com released their look at how the new 2019 Subaru Forester performs on car-seat testing. Read on to learn more about how easy it is to install and remove car seats in the new Forester or click on the link at the bottom of this blog to read the original article.
Putting Car Seats in a Forester
The 2019 Subaru Forester got "A" grades on all tested areas, including LATCH ease of access, Infant seat installation, Rear-facing convertible car seat installation, Forward-facing convertible car seat installation, and Booster seat installation.
That means that no matter what kind of car seats your little ones are using, it'll be simple and quick to get your Forester set up safely.
The 2019 Forester can fit two car seats in the second row. If you need more space for car seats, consider the new 2019 Subaru Ascent, which has two LATCH anchors in the second row, and two more LATCH anchors in the third row.
Be Car-Seat Smart
If you have any questions about 2019 Subaru Forester car seat check or installation, contact the experts at Hendrick Subaru Southpoint. Some of us are parents ourselves, and we understand the struggle and the want to drive a safe, secure vehicle!
But, that's why you're choosing to drive a Subaru.
Explore new inventory to find new 2019 Subaru Forester SUVs for sale at our dealership, or click here to read the article by Cars.com about car seats and the 2019 Subaru Forester.