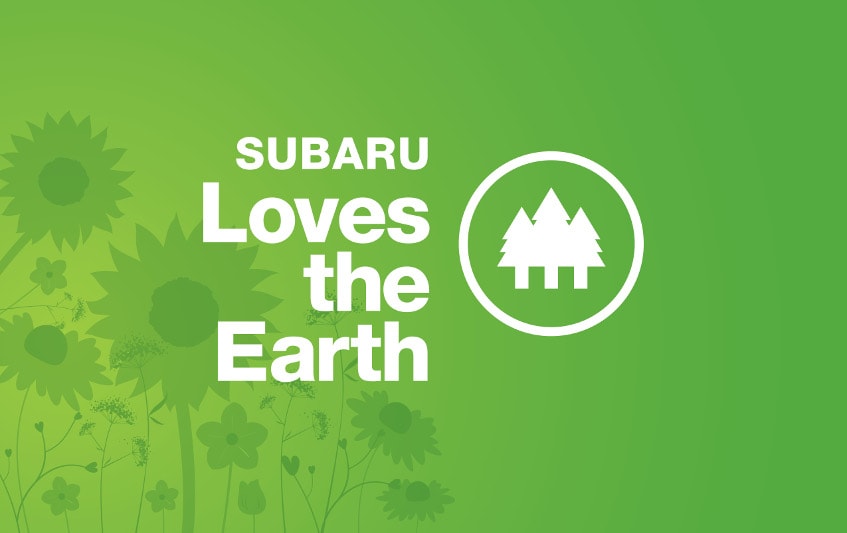 The Subaru Loves the Earth initiative is in full swing at our dealership! We're again joining forces with Subaru partner TerraCycle® in its
mission of Eliminating the Idea of Waste® by collecting hard-to-recycle items—and we need your help.

Learn more about Subaru Loves the Earth, TerraCycle® and how you can help us divert "hard-to-recycle" waste streams from local
landfills below:
Subaru Loves the Earth
Loving the environment means preserving it, and that's exactly what Subaru of America, Inc. and retailers like us work toward each and
every day. Through our actions, partnerships and initiatives, we work tirelessly to help our local communities.

Participating Subaru retailers work year-round encouraging our customers to join us in our efforts, and you always come through in a big
way. Just last year, we kicked off our partnership with TerraCycle® and asked our customers to drop off their snack wrappers, coffee
pods and disposable coffee cups and lids—all items deemed difficult to recycle—into one of our Zero Waste™ Boxes so that we could ship them off to TerraCycle® for recycling. We're thrilled to report that, from April 2018 to December 2018, Subaru and its retailers have shipped one million pieces of waste, or seven tons of these hard-to-recycle items to TerraCycle® for recycling. That's a lot of waste kept out of our nation's landfills—thank you!

In addition to TerraCycle®, Subaru is also a proud partner of other environmentally friendly organizations including Leave No Trace™,
Greensgrow, the Pennsylvania Horticultural Society, the National Park Foundation and the National Parks Conservation Association.
How you can help
We're continuing our partnership with TerraCycle® in 2019, so we would love for you to help us collect even more of these hard-to-recycle items than last year. TerraCycle® recycles these items into useful pieces of furniture that are then donated back into our community. Our planet wins. Our community wins. We all win when we recycle!
Some of the waste items we're collecting include:
Snack wrappers/bags
All types of disposable cups, lids and straws
Coffee/tea/creamer capsules (think K-Cup®-style capsules)
Learn more
If you have any questions about the Subaru Loves the Earth initiative, our partnership with TerraCycle® or how you can help, please reach out to us—we'd be happy to answer them! And when you're ready to drop off your waste items, please stop by and place them in one of the Zero Waste Boxes located throughout the dealership. We look forward to seeing you soon!