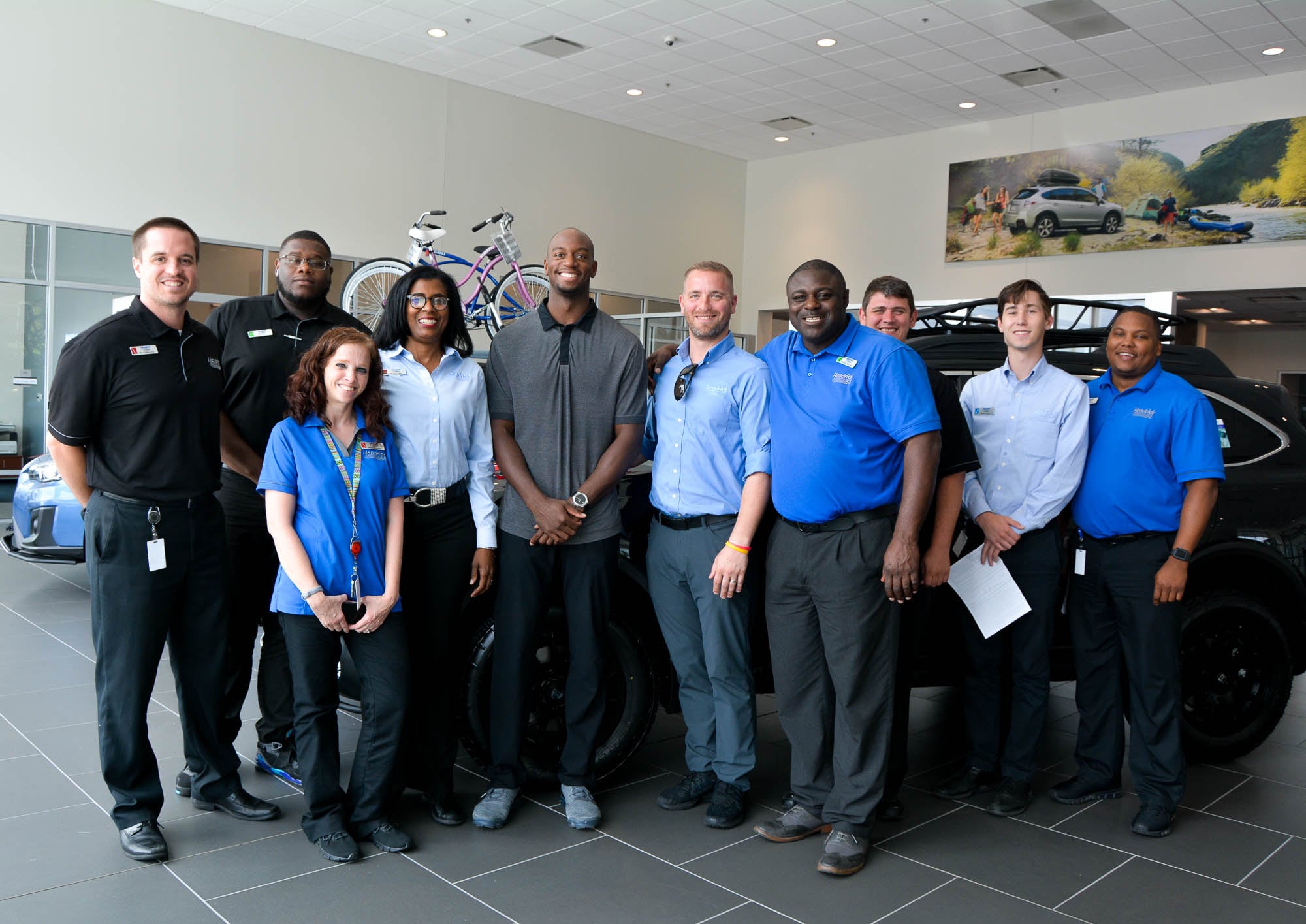 [ L to R: General Sales Manager Brad Woolley, Product Specialist Trey Curtis, Variable Operations Assistant Helen Bowden, Retail Operations Manager Anna Latta,
Marcus Ginyard, Sales Team Lead Gaelan Fraboni, Product Specialists Vincent McLeod & David Hickerson, Encore Delivery Specialist Sam Haller, & Business Manager Debois Thompson ]


Look who stopped by the dealership, former 2006-2008 UNC-Chapel Hill Basketball Defensive Player of the Year, Marcus Ginyard. Marcus is doing wonderful things in the community and Hendrick Subaru Southpoint is sponsoring the Marcus Ginyard Basketball Camp in Chapel Hill.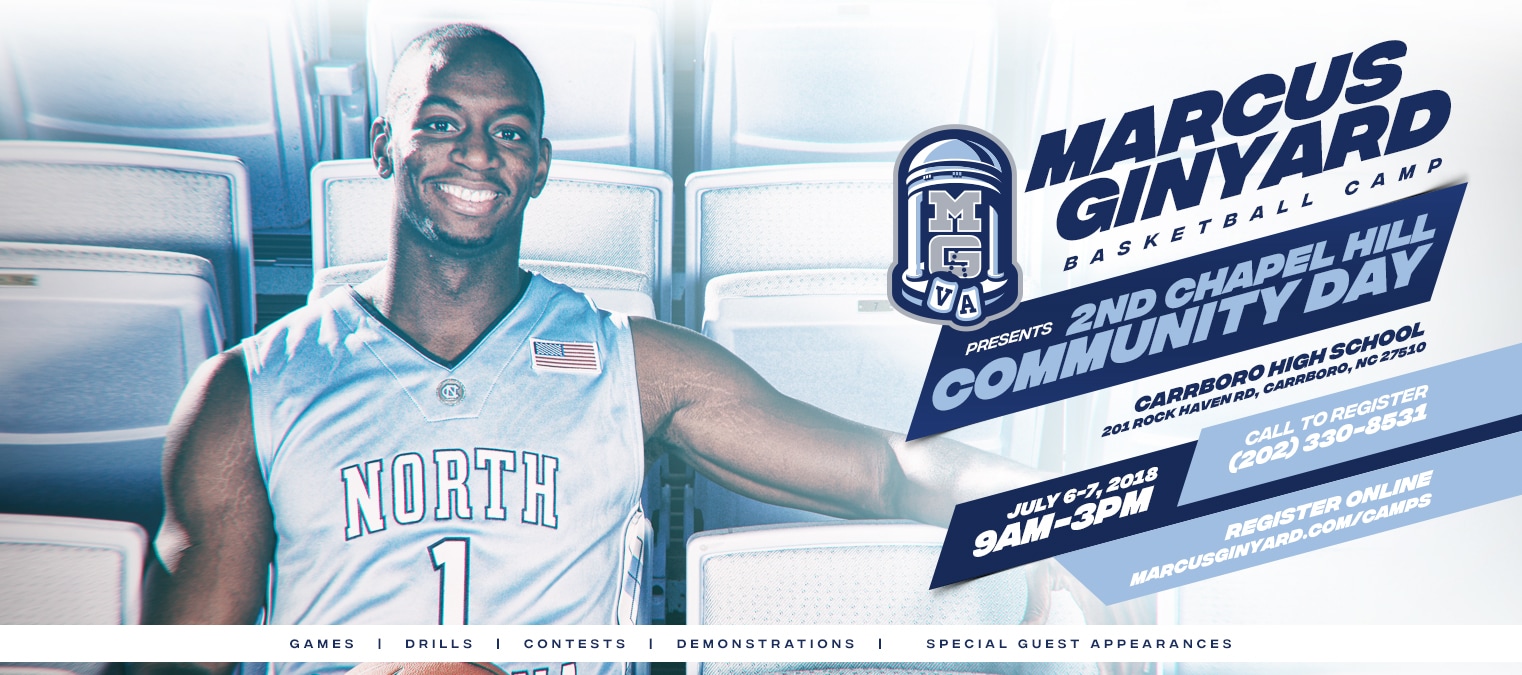 The mission of the Basketball Camp
"It's the mission of Marcus Ginyard Basketball Camp to provide a complete, in-depth, quality athletic experience in the development of the youth. The camp is designed to promote character, commitment, competition, discipline, focus, hard work, pride, sacrifice, self-esteem, ethical conduct, and teamwork. MGBC seeks to create an atmosphere of giving that will uplift the community by revealing the positive power of sports." –Marcus Ginyard
Camp Details
This camp will be held July 6-7 from 9am-3pm at Carrboro High School and is available for girls and boys, rising 3rd-8th graders. The camp is free of charge but is limited to Orange County residents only.
#MarcusGinyardBasketball #ChapelHillBasketballCamp #OrangeCountyBasketballCamp #HendrickSubaruSouthpoint #SubaruLovesKids #SubaruLovesCommunity #SubaruDurham #SubaruOrangeCounty #SubaruChapelHill #SubaruCarrboro #