Today's Transformation Thursday brings us on location with our Regional HR Manager Pamela Berfet & Regional HR Coordinator Tameka Brown. It is always exciting for me to accompany the management staff and employees when they visit the new location for the first time. There is so much excitement and buzz in the air. My weekly visits to photograph and video the transformation process of the building allows me to bring all of the wonderful progress to the staff and to you.
https://www.youtube.com/watch?v=wKncjeqp-ng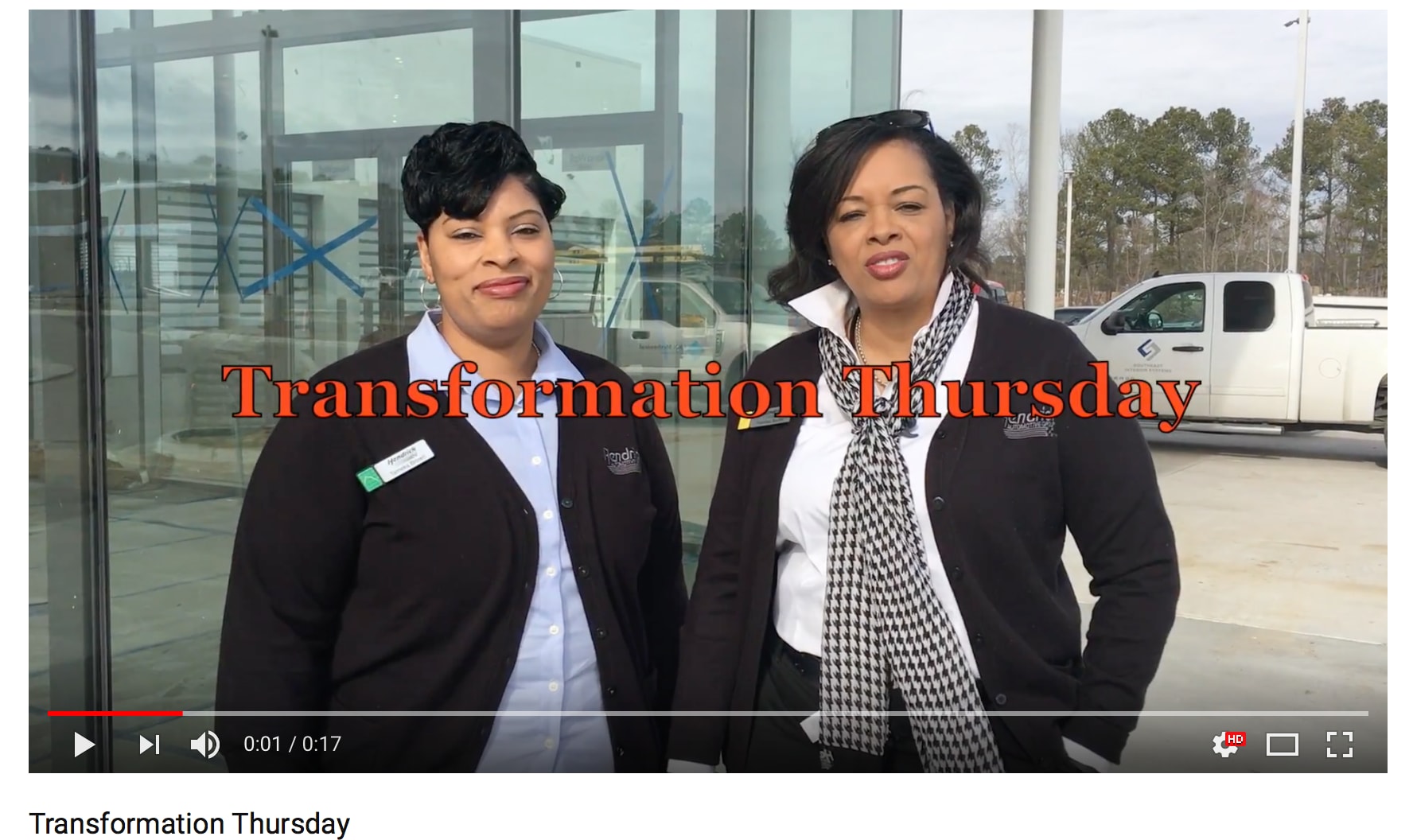 The changes to note this week
The sun rises and sets over the Subaru building so it gets so much beautiful natural light. They were laying tile and spraying paint on the walls. They were beginning to install service lifts in the service bay. There is still a lot to do, but it is coming along nicely.
This change for us is exciting, but also bittersweet because Performance Subaru has been a part of the Chapel Hill community for over 25 years. But, not to worry Chapel Hill residents, the drive is only 5 miles and quick 7 minutes away to our new location from our current one.
To learn more about the drive, refer to our previous blog, The Drive to Our New Southpoint Location.
This move brings opportunity for growth within our company, within the community, and within our hearts. Thank you for evolving through this process with us.
Destination Southpoint 2018, Go Team Hendrick!